Faith Ambassadors- Advent Charity
Faith Ambassadors- Advent Charity
22 November 2022 (by admin)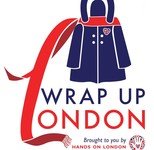 The clocks have gone back, and with it the darker nights and cold mornings show us that winter is looming.
For many of us this also means central heating systems are back on and the winter coats are coming out of the cupboards. But there are many people who aren't as lucky at this time of year and need some help to keep warm. This year, during Advent, the Faith Ambassadors have chosen for our school to support Wrap Up London
Can you help by donating an old coat?
Wrap Up London is a charity that collects your old and unwanted coats. The donated coats go to homeless people, refugees, children living in poverty and people fleeing domestic violence.
If you have any spare coats, please can you bring them into school by Monday 28th November 2022.